Global Humanity Network, Inc. (GHN) is a registered 501(c) (3) public charity founded on over 40 years of non-profit experience of our corporate board members and our willingness to give back to the communities that nurtured our own early development.
Building communities is at the heart of what we do. We provide mentoring, help improve living conditions, and build capacity at the local level to promote healthy and vibrant communities in even the most underserved areas of the world.
The founders of GHN know the support they received as young people in their own communities contributed to their success today as leaders and change makers. Now it's time to pay it forward and create new paths for everyone—but they need your help. Our mantra is that it takes only "One Small Act of Kindness" to have a meaningful impact within our communities.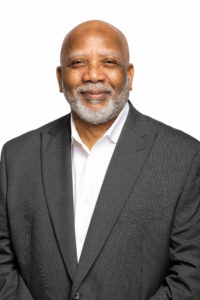 Dr. Laxley W. Stephenson
Founding Director, President & CEO
Dr. Stephenson is a United States Air Force veteran and recipient of the United States Air Force Commendation Medal for Meritorious Service.
He is a driven, energetic, and highly self-motivated performance leader with 40 plus years of valuable executive-level business experience. Dr. Stephenson has the unique abilities to lead, motivate, inspire, and affect change, with a strong passion for training and organizational development.
He is a certified coach, trainer, speaker, and a Sigma Beta Delta International Business Honor Society member.
Dr. Stephenson is a global change agent with a solid commitment to positive social change. He actively engages in planning and organizing humanity focus missions to individuals and families in the rural parishes of his country of birth, Jamaica.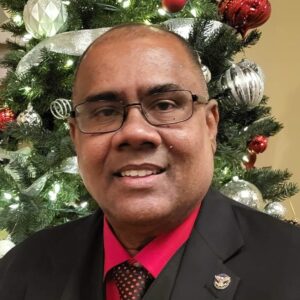 Founding Director, Treasurer
Dr. Davidson is a Founding Director, Treasurer, and the Chief Financial Officer of Global Humanity Network, Inc. He is a healthcare entrepreneur, educator, and community development advocate, and the President/CEO of UNI Healthcare Inc. Dr. Davidson is the recipient of The President of the United States Lifetime Achievement Service Award for his voluntary service in Non-Profit Organizations, Philanthropic Work, and in the Field of Education. He is an inductee in the Prestigious Marquis Who's Who Biographical Registry for his philanthropic work, voluntary service, noteworthy accomplishments, visibility, prominence, and a global change agent. Dr. Davidson is an expert in Non-Profit Business, International Business, Strategic Management, Technological Development, Leadership, Change Management, Human Resource, Human Capital Expert, Corporate Strategy, Organizational Structure, Financial Performance Management, Measurement, and Marketing.
Donna L Thompson is an accomplished Clinical Informatics Specialist and a two-time international best-selling author. She is passionate about teaching and coaching individuals to reach their full potential in all areas of their lives. Donna serves as the CEO of DBL&DLL Creations LLC. Founded in 2019 and serves as Vice President at A&J General Contractor Inc. Donna's expertise in her field has been recognized in several magazine articles, and she is highly involved in the professional community. She is a member of the Paleontology Association of Georgia and the Lupus Foundation in Georgia, as well as a member of Global Humanity Network Inc. In addition to her professional accomplishments, Donna is also an avid writer and advocate for social causes. Her dedication to helping others achieve their goals and live fulfilling lives is evident in all that she does.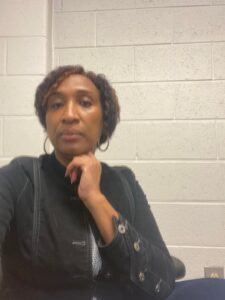 Dr. Cecelia Lynch-Mitchell
Director and Chair of Mentorship Matters
Dr. Lynch-Mitchell is a child advocate, advocating for access and improving the lives of children with Special Needs.  She currently lives and works in Lawrenceville, Georgia USA. She works as an Occupational Therapist at a public school system and owns a pediatric therapy clinic, in Georgia.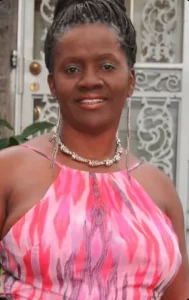 Director and Chair of Governance Committee
Grace was born in Little London Westmoreland Jamaica, before immigrating to New York in 1978, where she later joined the New York Public Education system from which she retired in 2013 after 28 years of service. She obtained her Bachelor and Master of Arts in Political Science from Long Island University. She later obtained her Certificate in School Administration and Supervision from Baruch College.
Grace's motto is 'we make a living by what we get but we make a life by what we give." As a dedicated educator, she continues to seek the best outcomes for the young, especially marginalized children. In addition to this, her voluntary work includes mentoring the residents of a local shelter and serving her church in various roles.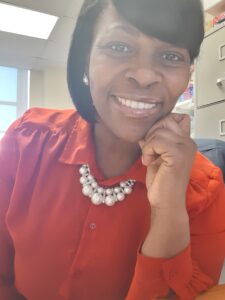 Director and Executive Secretary
Martina Davis is an Administrative Support Supervisor in New York. With over fifteen years of experience in healthcare she is knowledgeable in major office applications, budgets, procurement, and managing daily operations. To date she is in the process of completing her master's degree with hopes to continue her studies to the doctorate level. 
Throughout the years she has served as chair, coordinator, mentor, and project manager for numerous community-based organizations. Her passion is helping others, which she has done a fantastic job thus far as she was recognized for her humanitarian work while completing her undergraduate degree. With her academic and employment accomplishments Martina has executed many different projects, some of which turned into successful small business ventures.
Mr. Earl Satahoo
Director



Executive Committee
Dr. Laxley W. Stephenson, President (Chair)
Dr. Binzie R. Davidson, Treasurer
Dr. Cecelia Lynch-Mitchell, Director
Social Media Committee
Ms. Martina Davis  (Chair)
Dr. Laxley W. Stephenson
Dr. Cecelia Lynch-Mitchell
Ms. Donna Thompson
Governance Committee
Mrs. Grace Laing-Moore (Chair)
Ms. Martina Davis
Ms. Donna Thompson
Finance Committee
Dr. Binzie Roy Davidson (Chair)
Mrs. Grace Laing-Moore
Dr. Cecelia Mitchell
Fund Development Committee
Dr. Laxley W. Stephenson (Chair)
Mrs. Grace Laing-Moore (Co-Chair)
Dr. Cecelia Lynch-Mitchell 
Ms. Martina Davis (Secretary)
Dr. Binzie Roy Davidson
Mrs. Grace Laing-Moore
Ms. Donna Thompson
Mr. Earl Satahoo
Mr. Garfield McCook
Mr. Colin Gordon
Ms. Ashley Bischoff